Submitted by termidzi.mahmod_7807 on Thu, 12/20/2018 - 10:40
Space is a luxury for most city folks, which is why urban homeowners are constantly cooking up creative ways to enlarge their living space, if not in square footage, at least visually.
A common trick is to line walls with mirrors, but let's take a look at what clear glass can do in conjuring up the illusion of spaciousness indoors.
"We have seen the trend of using clear glass in interior design growing in recent years, especially as partitions, replacing the conventional concrete wall," Think Studio PLT executive director Kalvin Ting and design director Linda Ngu tells EdgeProp.my.
Ting notes that a mirror is a kind of glass, which has been commonly used by homeowners for decades to create a sense of broadened space. It also offers interesting reflection effects to the design.
"I believe the rise in the use of glass has something to do with the fact that the built-up sizes of new homes have been getting smaller," he says, adding that the trend is also most likely inspired by hotel room interior design where mirrors are often used to make rooms look larger.
Meanwhile, the use of clear glass to replace solid wall partitions was inspired from modern commercial buildings, including offices and hotels, says Ngu.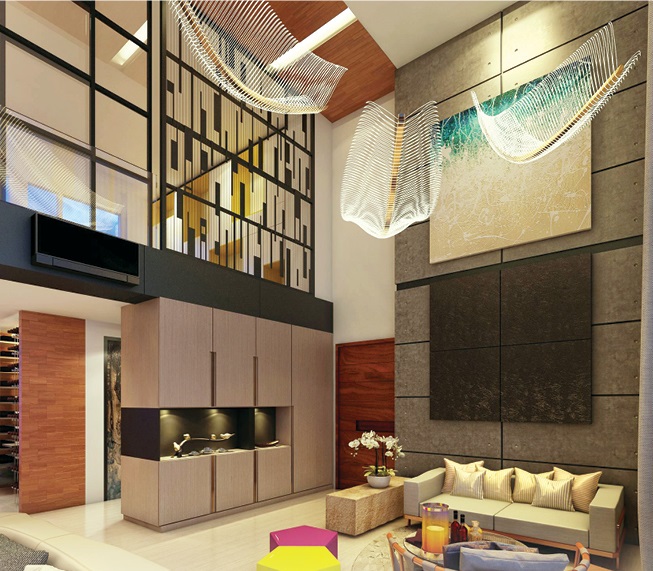 A compromise for the open concept layout
"Many homes have adopted the open layout concept design nowadays. One of the reasons [for the open concept] could be to save on construction cost," Ngu says.
However, some homeowners may not like the open concept layout.
"We have many clients who insist on having a clear demarcation of spaces, either by using different colours on the walls, different tiles on the floor or by having partitions," she says.
Clear glass partitions offer the best of both worlds — a sense of spaciousness, while clearly differentiating the zones.
"Because glass is thinner and is see-through, it can make a place look larger.
"Beyond clear glass, there are also many coloured glass choices. Besides, glass is easy to maintain," explains Ting, adding that one could clean the glass using anti-fingerprint and anti-dust glass cleaning products once a month.
Other glass cleaning tips that he offers include using a solution of white vinegar and water to be sprayed onto the glass to dissolve any mineral deposits that have built up on the surface. The glass should be rinsed immediately with clean water and excess water should be removed from glass surfaces with a squeegee.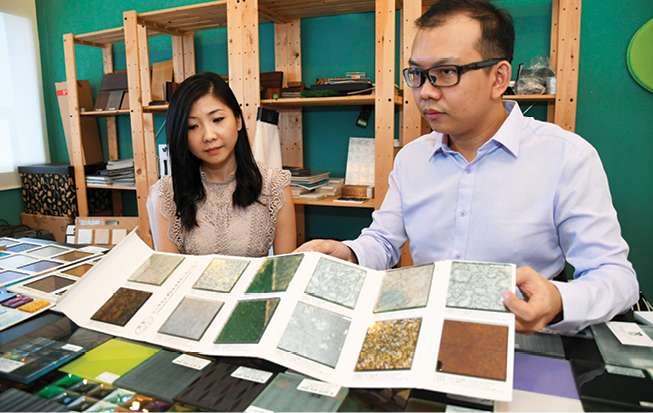 Ting also advises homeowners against installing glass panels themselves.
"Clients have asked if they can DIY. It is very important to understand that the installation of glass must be done carefully, to make sure it is safe.
The process requires special installation skills and techniques, Ting says, and it is not advisable to install them without those skills.
Besides glass partitions, Ngu says glass can also be used to create interesting interior design features.
"For instance, if the dining area shares a wall with the kitchen area but is only divided by a clear glass panel, you can paint the wall on both spaces the same colour and it will make both spaces look bigger," she says.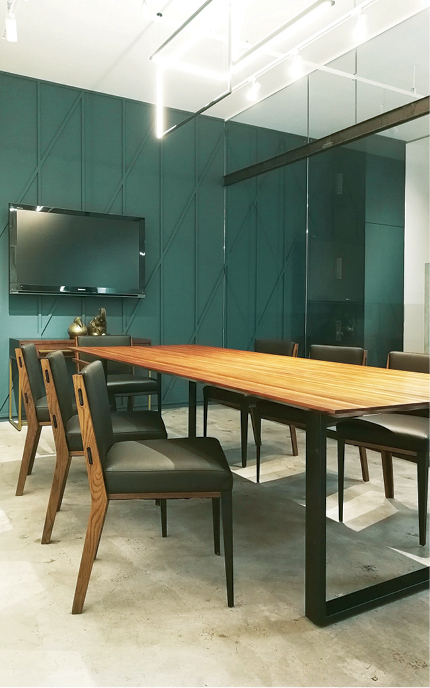 Practicality issues
Commenting on the safety aspect of using glass, Ngu says most glass features used for home interiors are made from tempered glass, which is strong, long-lasting and easy to maintain.
"Of course it will still be damaged if great pressure is placed on it. However, in many cases, it will only be cracked, not shattered," Ngu notes.
For families with pets, children, or the elderly, she suggests the use of coloured or shaded glass to avoid accidents with the see-through glass due to visual confusion.
Ting also advises homeowners to avoid clear glass for external walls if the wall is going to receive direct sunlight.
"After all, Malaysia is a tropical country with lots of sunlight.
"Many people install glass walls in their dining area so they can enjoy the morning sun during breakfast, but be aware that glass can crack if it receives too much direct sunlight.
"Allowing sunlight into the interiors will also increase indoor temperature. It may look beautiful but is not really comfortable for the occupants," counsels Ting.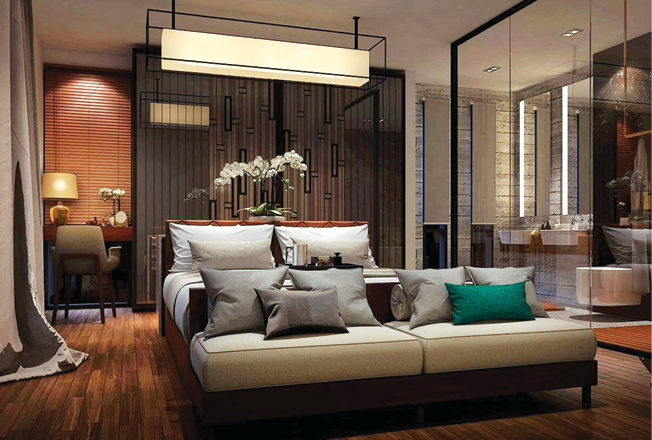 This story first appeared in the EdgeProp.my pullout on Aug 3, 2018. 
Download EdgeProp.my pullout here for free. 
Image: