Submitted by termidzi.mahmod_7807 on Mon, 06/25/2018 - 11:26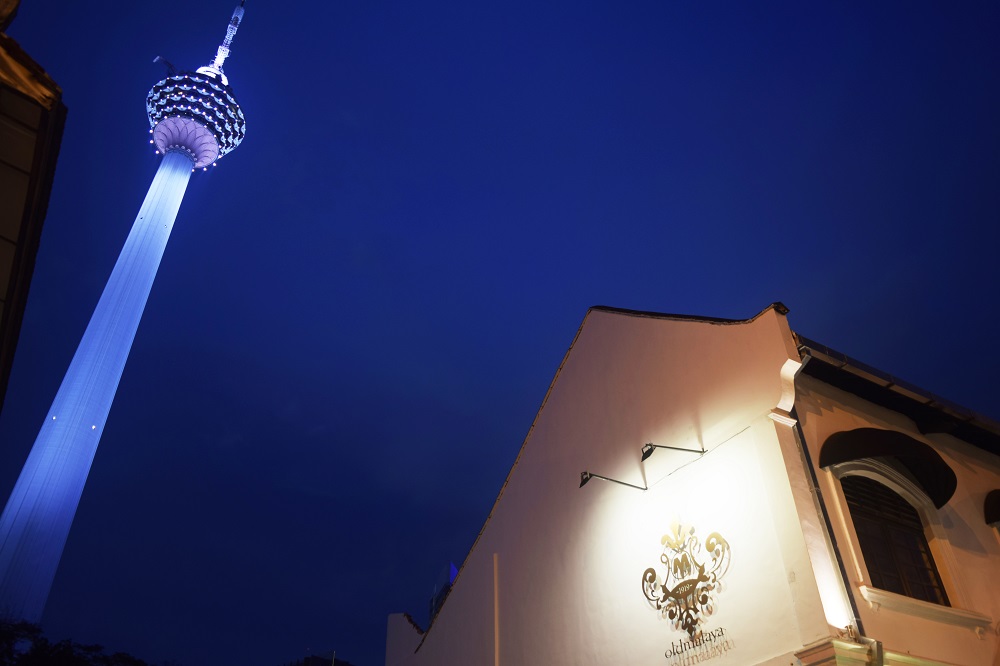 Following in the footsteps of places like The Row on Jalan Doraisamy, Old Malaya at Lorong Raja Chulan is the latest Kuala Lumpur address to have been refreshed with a stylish makeover. Tucked away in a quiet street off Jalan Raja Chulan, the tasteful colonial design of this block exudes a sense of casual elegance that transforms Old Malaya into one of the most atmospheric new places at which to dine in KL.
For decades, two blocks of abandoned pre-World War II houses on adjoining properties along Jalan Raja Chulan endured a sad, slow and painful decline. Left to fall into ruin, these buildings were a sorry sight and in desperate need of rescue. That is, until perspicacious entrepreneurs Kana Theva and Datuk Syed Mustaffa Shahabudin, recognising the site's historical and architectural significance as well as its obvious business potential, mercifully took matters into their own hands. Syed Mustaffa's passion for restoring old buildings was the perfect foil for Kana's experience in the F&B industry, as this pair of white knights got onto their proverbial horses, rode into town and planted their flag on this important landmark in stunning style.
Together, the friends founded Old Malaya and took up a long-term lease of one of the properties in December 2014 with the express intention of creating a culinary hub, which, while meeting the project's aspirational objectives, also celebrates its illustrious past.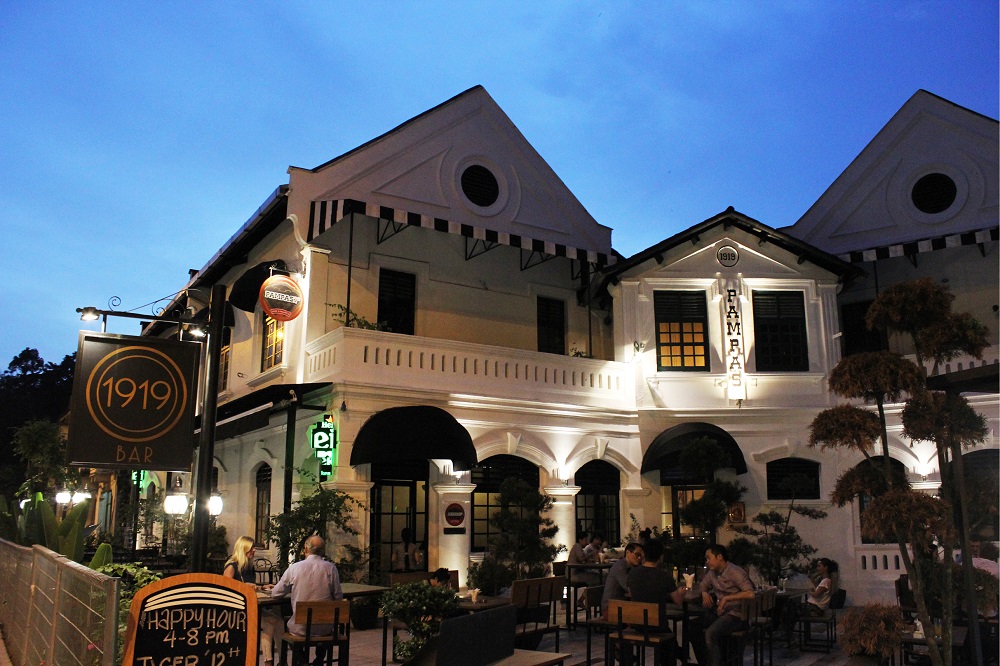 "Old Malaya was developed by Pampas Group of Restaurants and Shahab Ira (1973) Sdn Bhd. Its founders deliberately chose the name 'Old Malaya' to evoke a sense of nostalgia and bring back memories of a bygone era," says Nanthini Theva, director of communications for the Pampas Group of Restaurants.
From the start, Kana and Syed Mustaffa were obsessively keen to avoid demolition in favour of conserving as much of the building's original structure as possible. Resolute in their collective determination to restore this heritage building to its former glory, they adopted a design philosophy based on adaptive reuse that culminated in the retention of many original features.
"Constructed in 1919, this building originally housed British military officers, then Malay military officers, and finally it provided upmarket accommodation to well-heeled Eurasian families," Nanthini reveals. In fact, the second block of derelict houses fronting Jalan Raja Chulan is known as Serani Row, in recognition of its former occupants.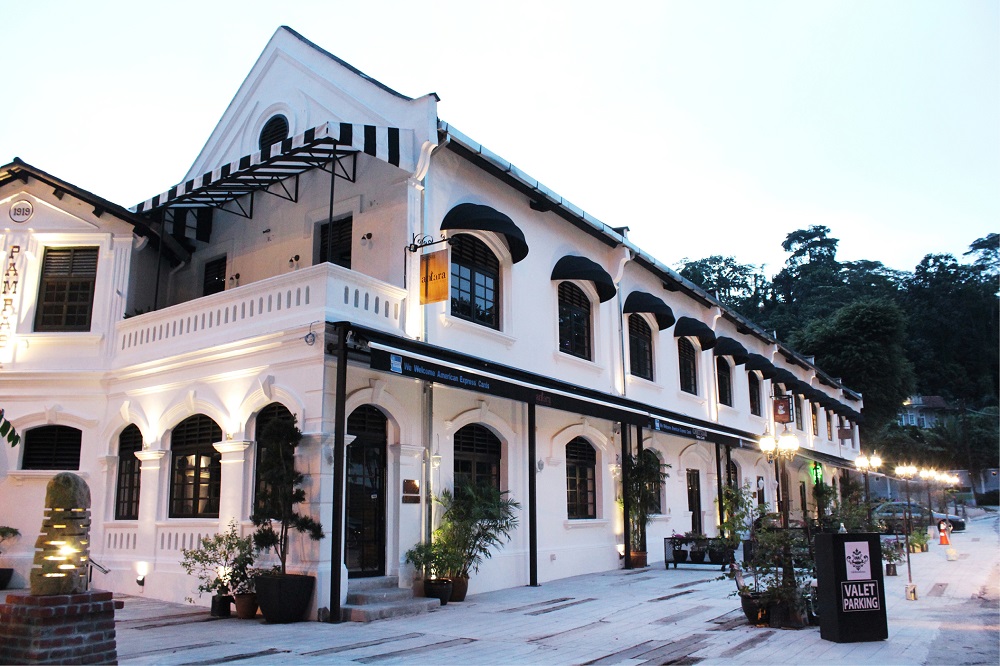 Luckily, the entire front facade of the building could be salvaged despite its advanced deterioration and has, accordingly, been revamped to present a uniform appearance that stays true to its architectural past. This external uniformity is set off against the interior designs of each restaurant, which are different and individual. The effect is to capture distinct moods within the underlying context of a relaxed colonial setting. Wherever possible, wooden beams, rafters and frames have been reused and, in two of the restaurants — Pampas and Pier 12 — even the original staircases have been revived.
After a labour-intensive and painstaking restoration process that took almost 18 months, the first restaurant, Pampas, was launched in April 2016. Boasting a decor that marries the nostalgic with the contemporary, this steakhouse also accommodates two bars with distinct vibes — Bar 1919 and Kapitan Bar.
Today, the Old Malaya complex is finished and fully tenanted. Besides Pampas, it features an ensemble of six restaurants comprising celebrity chef Isadora Chai's Antara, Malaysian fusion outlet Manja, Indian eatery Junior Chellapa, Italian cuisine at Luce Osteria Contemporenea, seafood tavern Pier 12 and the newly opened Pintu, a western fusion restaurant which threw open its "doors" in September 2017.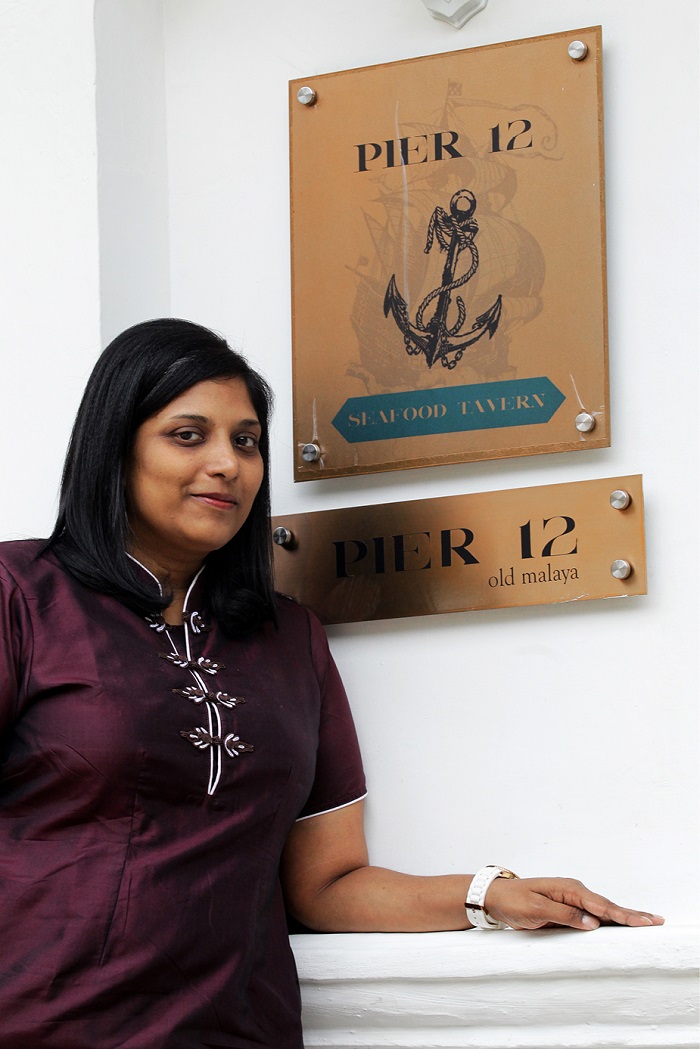 "At Old Malaya, clients are offered a selection of delicious dining options, presented in elegant settings. Each restaurant has its own ambience and promises a delightful experience. Our desire to celebrate the rebirth of Old Malaya as one of the premier gastronomic hotspots in KL has seen us introduce a bi-monthly food bazaar that stretches down the entire street offering an extensive selection of tasty fare," shares Nanthini.
Canadian-born architect Frank Owen Gehry once said, "In the end, a character of a civilisation is encased in its structures." Set against the picturesque backdrop of the iconic KL Tower, Old Malaya succeeds in achieving a sense of grandeur without even the slightest hint of ostentation. In an era when it is too easy to submit to the mandates of modernity, it should warm the cockles of our Malaysian hearts to rediscover this proudly preserved old building, which undoubtedly encases some of the essence of our very own civilisation.
Old Malaya:
Lorong Raja Chulan, Kuala Lumpur
Contact: www.oldmalaya.com
Image: